Personal Development Articles


These personal development articles will help you to live your life to the fullest and maximize your potential as a human being!

You can even submit your own article on personal development on this page. Click here for more info.


---
Articles by Christopher Lloyd Clarke

How to achieve clarity in life
Are you struggling to find clarity in life? Well you're not alone. Let's face it, life can be a complicated affair, overwhelming for many. Discover how to get clear on where you want to go in life and how to get there! 


How to improve mental clarity
Personal development of any kind is tough work if you're head is a mess! This article offers some great tips on how to improve mental clarity and get rid of distracting mental noise. 
---
Articles by Linda Hall

Powerful affirmations - the power of self talk
Words drive how we feel and behave. We use words all the time, consciously and unconsciously, as a way to make sense of the world. Don't underestimate their power to shape your present, future and past. 


Cultivating the Art of Happiness
One of the most valuable things I've learnt in my life is that how I feel and behave is largely down to me. Generally speaking, no one can make anyone else feel or act in a particular way.



---
Articles by Brad Austen

Climbing the Mountain
Mountains are symbolic in life of overcoming one's challenges – and rising to the top and succeeding. We all have different challenges in life to overcome …


Your Inner Landscape
We have created a society that predominately values the outer landscape and has forgotten the inner landscape. This is slowly changing and one-day society …



---
Submit Your Own Personal Development Article Here
We love to publish new articles about personal development from people just like you. Submit your article here and we will publish it for you provided that it satisfies our submission guidelines.
Your Articles
Click below to see contributions from other visitors to this page...

---
Keep Exploring...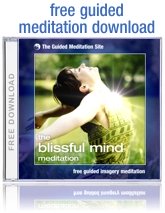 Please share this page