Stress Management Articles & Relaxation Articles

These stress management articles and articles on relaxation techniques will help guide you to a far more relaxed, healthy and carefree life.

You can even publish your own articles on stress management on this page. Click here for more info.
---
Articles by Linda Hall

How to manage stress better
Stress comes in many forms, from a sudden crisis to the slow drip-drip of life's daily demands. Learning how to manage stress is absolutely essential to your health and quality of life.


Using the present moment as a place to just be
In this fast moving, multi-tasking world, we often lose touch with the present moment. We constantly seem to rush ahead of ourselves with 'What's happening next?' at the forefront of our minds; always on the front foot, we organise ourselves around a constant readiness to 'do'. 


Dealing with Tension and Stress 
It can sometimes feel like we carry the weight of the world on our back. We soldier on until the load becomes unbearable and we surrender to exhaustion...



What's The Relationship Between Stress Management And Personal Development?
Traditionally, stress management and personal development were put in different boxes; you either attended a course in stress management or a series of...



More articles below...
---
Submit Your Stress Management & Relaxation Articles Here
We love to publish new articles on stress management and articles on relaxation from people just like you. Submit your article here and we will publish it for you provided that it satisfies our submission guidelines.
Your Articles
Click below to see contributions from other visitors to this page...

---
Keep Exploring...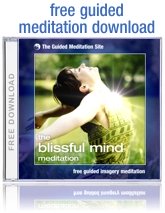 Please share this page