The Guided Meditation Site - Article Centre
Want to submit an article of your own? It's easy!
Click here to find out how.


Meditation Articles
Deepen your understanding of meditation. Explore new meditation techniques. Be inspired by the teachings of great meditation instructors.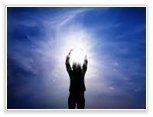 Spiritual Growth Articles
Non-religious articles that will help you to awaken to a higher state of consciousness and evolve as a spiritual being.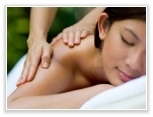 Stress Management and Relaxation
Win the battle against stress and find your way to a relaxed, carefree life. These articles on stress management and relaxation techniques will get you there.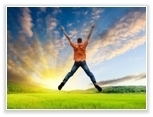 Personal Development Articles
These articles on personal development are all about living life to the fullest and maximizing your potential as a human being!
Holistic Health and Natural Healing Articles
Want to heal yourself naturally or explore holistic healing techniques? These interesting health articles will help you to become a more healthy person - body, mind and soul.
How to Submit Your Own Article
It's easy to submit an article for publication. Simply visit any of the article categories listed above and you'll find a link to add your article.


Article Submission Guidelines - The Golden Rules



You must be the author of your article and own all copyrights pertaining to it.
Your article MUST be original and published on no more than one other website (typically your own personal website). If you have been publishing the same article on multiple sites we will not publish it here. 
Your article must be genuinely informative. Human editors with experience in the subject matter you write about will review your article and we will not publish articles that are a press release, advertisement, or blatant self-promotion or hype.
Your article should be at least 150 words long.
Please use a spell checker to proof your article before submission. If English is your second language, we strongly suggest that you have your article proofed by someone who has English as their native tongue before submitting your articles to us.
It is the Guided Meditation Site's sole decision as to whether your article is published and for how long.
We may relocate your article into a topic category that may be more suitable than originally submitted.
We reserve the right to publish ads on the same pages as your articles.
You are permitted to include one html link within the signature line of your article.
---
Keep Exploring...

Music for meditation & deep relaxation
Brainwave entrainment music for an enhanced meditation experience
Sleep music - seriously relaxing sounds for nodding off
Chakra music - cleanse, purify and enliven your chakras with this inspiring music
White noise - downloads for clearing the mind
Mindfulness bells - great tools for mindfulness meditation enthusiasts
Meditation Timers
Browse guided meditations by category