Relaxation Script Central

On this page you will find an ever expanding range of free relaxation scripts to read. You can also find guided meditation scripts here.
Please note that you cannot use any of these free scripts to create your own recordings or videos. If you are looking for scripts with a royalty free license please click here.
Be a Part of the Community of Healers

Do you have a script for relaxation or a meditation script that you'd like to share with the world? The purpose of this area of the website is for meditation teachers, metaphysicians, therapists and personal development consultants of all types to share their creativity and handiwork with others.

As this is a charitable initiative, only free scripts will be published here. The idea is that you share your work with other healers and health care professionals so that they may better serve the needs of their own clients and students.

New submissions are always welcome and appreciated, and you will be credited for your contribution. If you would like to share your meditation script, hypnosis induction script or any type of script for relaxation please click here.

New submissions are always welcome and appreciated, and you will be credited for your contribution. All scripts remain the copyright of their respective authors.
Relaxation Scripts to Download





General Guided Relaxation
This brief script is a perfect example of a general body-mind relaxation. Perfect for preparing for meditation, or just for winding down.






Passive Relaxation Script
This free script will help you to induce a state of total mind-body relaxation. It's a perfect prelude to a guided meditation and takes about 7-9 minutes to read aloud.






Progressive Muscle Relaxation Script
This free progressive muscle relaxation script was written to help you achieve deep physical relaxation from your head to your toes. It's a wonderful script for stress relief and takes a little over 20 minutes to read aloud. 





Rapid Relaxation Script
This script is for progressive muscle relaxation and it has been condensed so that you can complete the entire relaxation in just 8 minutes.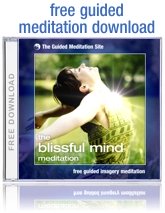 View our Guided Meditation Scripts

Learn how to write your own guided meditation script


Inner Health Studio
For more great scripts, you must check out Inner Health Studio. Inner Health Studio provides information on stress, anxiety, and relaxation. Access free relaxation scripts, download relaxation audio and videos, and explore self-help techniques. 



---
Keep Exploring...
Real people tell their stories of how meditation benefited their lives. 
Free guided meditation download
Explore the various types of meditation