Inspirational Meditation Tips & Advice
The following meditation tips have been created in response to the most common questions that we receive about meditation. Whether you are a beginner or an expert, you're sure to find some great tips for meditating more deeply and more easily right here. 

You can even add your own tips and articles to this page. 
Tips For Meditation And Relaxation

Preparing to meditate.
Here are a few excellent meditation tips to help you pave the way for a deeper meditation experience. 

The number one tip on how to meditate for beginners
Before you read ANY instructions on how to meditate you must read this! This article will clarify the single most important thing that you should know before you even THINK about trying meditation! 

Is there an easy way to meditate?
Admit it. You're curious. You are not the first person to ask this question! Find the honest answer in this article. 

Are there any easy meditation techniques?
Want to keep it simple? Great! It's very easy to become confused by all the various meditation techniques out there. Visit this page for some straightforward meditation tips & advice to get you going. 

What are your best tips for meditation beginners?
Just getting started? Follow this link for some great advice. 

I'm unable to meditate, can you help? 
Some people really feel that they just can't meditate. Here are some tips for finding success with meditation. 

The Power of Intention
Discover how the simple act of a declaration of intention can help to sharpen your focus and give your meditation greater depth. For experienced meditators, this one tip can make a huge difference. 

How long to meditate
Want to make swift progress with your meditation? Not sure how long or how often you should be meditating for best results? This page will explain how long you should meditate, how often, and why. 

How to write affirmations
Positive affirmations are a great way to bring about positive changes in your mind and in your life. Many people use positive affirmations during or immediately after their meditation. Here are some excellent tips on how to write affirmations that really work. 

How to use affirmations
Now that you know how to write affirmations, you might like some insight into how to get the most out of them. Check out these great ideas for using affirmations effectively. 

How to get the most out of a guided meditation
Five essential tips that will help you get the most benefit and enjoyment from any guided meditation. 

Tips to cleanse your meditation space
Five easy tips that will help you keep your meditation space filled with love, light and positivity.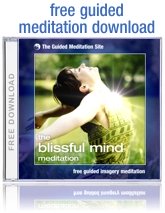 Share Your Very Own Meditation Tips With Us!
We love to publish new articles about meditation, relaxation and personal development from people just like you. Here are just a few examples of the kinds of articles that we are keen to publish on this page:

• How to clear your mind
• A simple breathing technique for relaxation
• The best way to eliminate nervous tension
• Can you think of something you'd like to add?



Share your tips for meditation and relaxation here
Meditation tips from other visitors
Click below to see contributions from other visitors to this page...

This is How you Keep Your Focus During Meditation

Holding our focus during meditation is for many of us the hardest thing to do. It is not so easy for our mind and all of it's 50,000 thoughts a day, to …
Ten Tips for Priming an Effortless Meditation

1. Decide what you are doing Before you start meditating, be clear how long you will sit for and what kind of meditation practice you will do. Have …
Bringing More Love Into Your Meditation Not rated yet
Meditation can bring incredibly powerful feelings of love into your heart. But I know from personal experience that it is not always easy to just sit down …
---
Keep Exploring...
Please share this page