The Guided Meditation Site is a place for lovers of meditation, relaxation, personal development and spiritual growth. 






If you are new to meditation and are looking for ways to rid yourself of stress and live a happier, healthier, more peaceful life, you're in the right place.

If you are an experienced meditator who is looking to learn more, you're in the right place.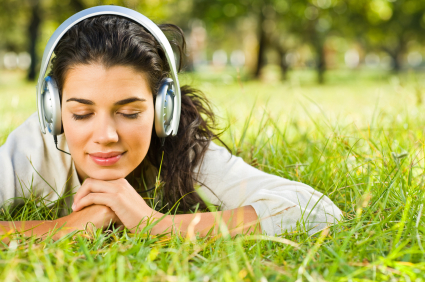 If you are looking for deeply relaxing 
meditation music or guided meditation
downloads, you're in the right place.

There is a lot to explore on The Guided Meditation Site, so let's start by asking you a simple question...

What would you like to do today?






Need a mood lift?



Here's a little bit of silliness and playfulness to
brighten up your day. 
The wonderful meditation music in the background is

"The Shaman" by Christopher Lloyd Clarke.

Please click here for more information.



Download Guided Meditations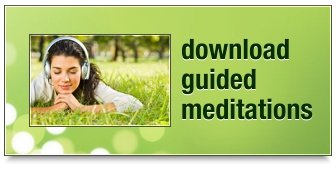 Want to learn how to meditate? Or perhaps you'd like a guided meditation for relaxation, for healing or for spiritual growth? There are so many different guided meditations to explore. Click here to browse all our guided meditations to find one that's just right for you.

Download Meditation Music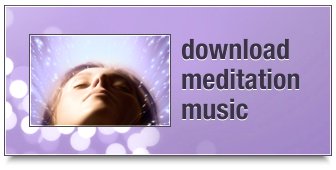 Listening to deeply relaxing music is one of the nicest ways to get that "dreamy, light as a feather" feeling. If you are experienced at meditation then I'm sure you know exactly what I'm talking about! If not, then please listen to some of our music samples and notice how different you feel. Meditation enthusiasts and those in need of some deeper stress relief will also love our brainwave entrainment music, and for those of you who find it difficult to silence your mind and get the deep sleep that you need, we also have some very effective sleep aid music to share with you too.

Free Guided Meditation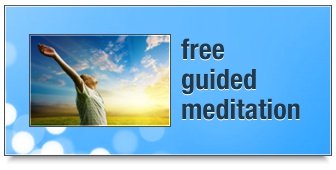 If you would like to try a free guided imagery meditation, then click here to download the blissful mind meditation. This free 20 minute meditation mp3 is yours to keep.

Learn About Meditation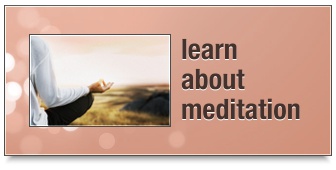 We have loads of helpful information to share with you about the benefits of meditation, how to practice meditation, and how meditation can help you to find clarity in life. If you've ever wondered, what is guided meditation, or what are the main reasons to meditate, or what's in it for me?, you'll find all the answers you are looking for.

Create A Guided Meditation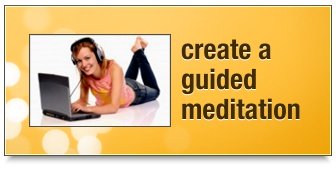 If you are a professional meditation teacher, therapist, personal development consultant or holistic healer of any kind, you will love this website! We're here to help you create your own perfect guided meditation.

Please take a moment to explore some of our fantastic resources - I recommend that you start by taking a look at this series of articles on how to create a guided meditation.
You'll be pleased to find that we now offer royalty free meditation scripts for you to use. All of our royalty free meditation scripts are written by qualified therapists and healers with professional experience as meditation teachers. Each script is provided with a royalty free license. This license gives you legal permission to use the script to create your own recordings and videos.
You'll also be pleased to find free guided meditation scripts and relaxation scripts to inspire you to write your own script, as well as links to some great royalty free meditation music that you can use in your own guided meditation, hypnosis or guided relaxation productions.
Please note that music purchased from The Guided Meditation Site is for personal use only, but you can acquire a license to use our music in your own recording from  Enlightened Audio.com.  

Why We Love Guided Meditations So Much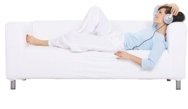 Guided audio meditations are simply the easiest and most enjoyable way to experience all the positive benefits of deep meditation.

You don't need to practise any special techniques, you don't need to sit in a special position, and you don't need to go to any classes. All you need is a place to sit quietly. Close your eyes and listen to the sound of gentle music while your guide takes you on a blissfully relaxing journey.
It really is that simple.
Your Free Guided Meditation Download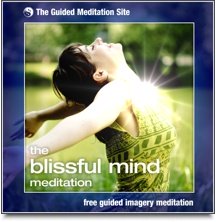 Want to try one of our meditations for free?
Pop your name and email address in the form below
to get your free copy of "The Blissful Mind Meditation".

This 20 minute meditation is completely free, it's super
relaxing, easy to follow and it will allow you to start
enjoying the benefits of meditation right away.



Search The Guided Meditation Site