Feeling Safe
'Feeling Safe' is a guided imagery meditation that will take you on a powerful journey to help you release your fears and improve your confidence. It's a great meditation for helping to alleviate anxiety. It uses guided relaxation to help soothe you, as well as symbolic visualizations to instill a deeper message of calm inner strength. This album also includes a short meditation that you can use any time of day, even during your lunch break.
More information...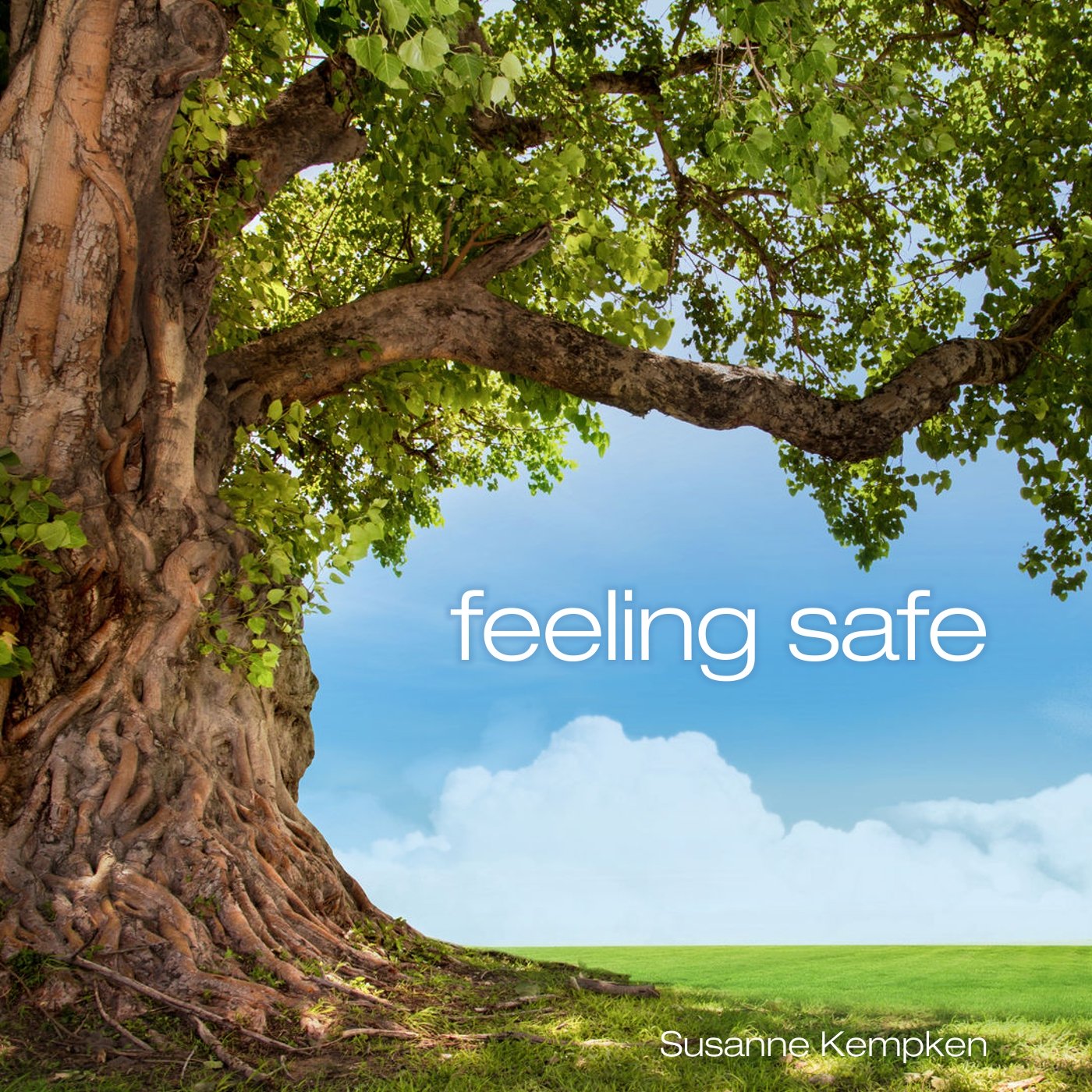 Duration: 2 Tracks - 45 minutes
Author:
Susanne Kempken
Delivery: Immediate MP3 Download - Worldwide
Price: $9.95
All prices are in Australian Dollars
Handy currency converter
Please note: This Guided Meditation is for personal use only.
A few words about this Guided Meditation
This guided imagery meditation starts with a deeply soothing body relaxation and a number of powerful positive affirmations to help you relax your body as well as ease your mind. Accompanied by calming music by Christopher Lloyd Clarke, this meditation delivers everything the title of 'Feeling Safe' promises. The music alone gives you a sense of being enveloped in a nurturing warm embrace.

The journey itself takes you to a place where it feels safe to let go. You are guided to write down your fears and release them, and the easy visualisations offer a wonderful sense of relief. But the journey does not end there. After you leave your fears behind, you are guided through the next step in the journey, which is cleverly designed to replenish your sense of strength and confidence.
Susanne has found a fantastic balance in combining a truly relaxing guided meditation with powerful positive affirmations. This is a meditation that will have long-lasting positive effects on your own sense of power and strength, and the more you listen the more your subconscious mind will accept that you are in fact perfectly safe. You will come to realise and accept that underneath it all you are a strong and confident person.

This album also includes a short meditation that you can easily use in your lunch break or whenever you need a quick 'I am safe; I can do this' reassurance. In this meditation Susanne introduces you to her 'Comfort Hold', which is a gesture that you can use any time of day, any time you feel overwhelmed or any time you simply need a little reassurance. The "Comfort Hold" is a gentle reminder that you are strong enough to deal with any situation.

Track Duration:
Feeling Safe Short Meditation - 10 minutes
Feeling Safe - 35 Minutes


A few words from Susanne
I felt inspired to create 'Feeling Safe' because so many of us go through life spending way too much time feeling unsafe and overwhelmed. So many people suffer from anxiety to various degrees and my heart goes out to everyone in that situation. It's awful to live with anxiety.

A big part of this meditation is dedicated to the message that you are a strong person, so much stronger than you think you are. You can deal with any situation that comes your way. I truly believe that and I think on some level you know this too.
We worry and stress about so many things, but so few of them actually come to pass. We spend so much time . . . let me rephrase that . . . we waste so much time feeling anxious and unsafe for no reason at all. It's such a tremendous waste of energy. This meditation has been created with the intention of giving this energy back to you, so that you can live a happier life and be more at ease.

One thing I would like to mention here is that when we reach out and give some sense of safety to someone else, it reminds us of our own strength. That's the best way to feel safe yourself.



Feeling Safe
Guided Imagery Meditation
Feeling Safe

Short Meditation