Soothe and Nurture Bundle
This deeply relaxing meditation bundle includes a special selection of guided meditations and meditation music to soothe and nurture the inner you. These meditations will help you to open your heart and strengthen your innermost self, so that you can step out into the world feeling confident, safe and calm. Enjoy a deeply relaxed body, a quiet mind and a peaceful inner self. This meditation bundle is a great way to care for the inner you.
More information & previews...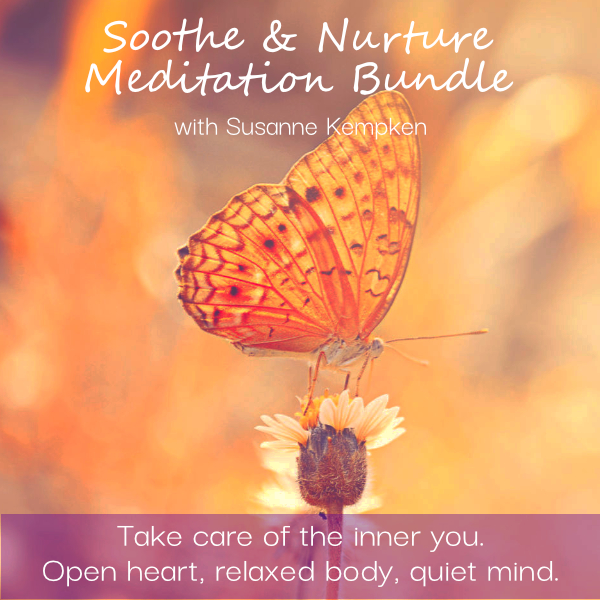 Includes 3 Guided Meditations & 4 Meditation Music Downloads valued at $67.65
Bundle Price: $29.95
(save 56%)
Narrator:
Susanne Kempken
Delivery: Immediate MP3 Download - Worldwide
All prices are in Australian Dollars
Handy currency converter
Please note: These Guided Meditations are for personal use only.
What's included in the Soothe and Nurture Bundle...