Not Your Everyday Feedback...

I rarely send emails like this, but your music compositions are so extraordinary and moving that I just had to say 'Thank You!' I have listened to LOTS of this type of music over many years, and your works truly stand out and help me 'get into the zone' very quickly, whether I wish to meditate, visualize, or just relax and enjoy.
~ David Lauria


Absolutely amazing music.  I am an oncology aesthetician.  I do volunteer work at a cancer wellness house with patients who have metastatic cancer. I downloaded several songs the day before I was to work with the patients, having only listened to excerpts.  I am always able to bring about a profound state of relaxation with each patient I work with.  While listening to Enlighten Me, Heaven and Earth and Celestial Light,  I felt an even deeper sense of relaxation, enabling me to transfer greater states of bliss to every patient I worked with.  Rarely, do they comment on the music, but they did on this day. Thank you for such a beautiful collection of body, mind and spirit music. Your music helped me to be a better therapist, and helped the patients go to a place where cancer, fear, stress and worries didn't exist.  I love every piece I own and doubt I will ever tire of listening.    
~ Juliette


I am beyond grateful for your music!! It feeds my soul, rejuvenates me in a way that is indescribable but most of all it helps me connect to God. Thank you soooo much!! You are ooommazing!!! Sending you an your family light, love & blessings.

~ Leslie Storms

I really love your music! There is a feel to it that I have not been able to find any where else. There is a richness and emotion that is unparalleled. 
~ Sophie Påhlsson


"Before I found your website, I was looking for Meditation/Spa music in the iTunes store and listened to some 30 second samples. Your music by far blows most of what I heard away."
~ Melissa


You probably already know this but your music selections are absolutely the best.  I have visited about 15 sites in the last 30 days and keep coming back to yours comparing the others.  Your music is head and shoulder above the rest because: 
1. Quality of the sound of the music

2. The depth and feeling of the music
3. and, it is truly relaxing, peaceful and meditative
I had my fiancé hear various tracks from others websites, but much of the music that they termed meditative was too harsh for the inner soul to find peace and often times some decent selections were WAY TOO short!  Finally, your personal customer service is TOTALLY off the chart. You are extremely fast and you make it simple to work with you. It is AWESOME work that you do!!

~ Jeff Gadley


"(Your music is) exceptional and I have been searching a long time to find music of this calibre, several years in fact."
~ Kieran Bell


WOW! I just happened to stumble across your web-site...your music is absolutely amazing. I LOVE it all... I am kind of speechless... I just felt the need to say thank you for sharing your gift of music. It is truly inspiring, touching and healing.
~ Leslie Neilson


Please know that your music creates a beautiful landscape for healing. I find it to be very euphoric, blissful and enlightening. I am so pleased that I came upon your impressive music/website. Thank you for providing such serenity and hope through your beautiful music.
~ Tracy


"OMG.....your music touches my heart and invokes "misty eyes"!!!!"
~ Sandra McGill


I listened to snippets of just about everything on your site today, I have to say also that I love the music!! It's fantastic.
~ Michelle


Listened to the music and had soo many tears running down my cheeks. Could feel my heart burning and saw visions of spirit and angels. Thank you so so much for the uplifting experience and for your kind heart in sharing such beautiful music. Love and light to you. Thank you.
~ Simone


"Your music is unmatched in meditation music."
~ Jason Morton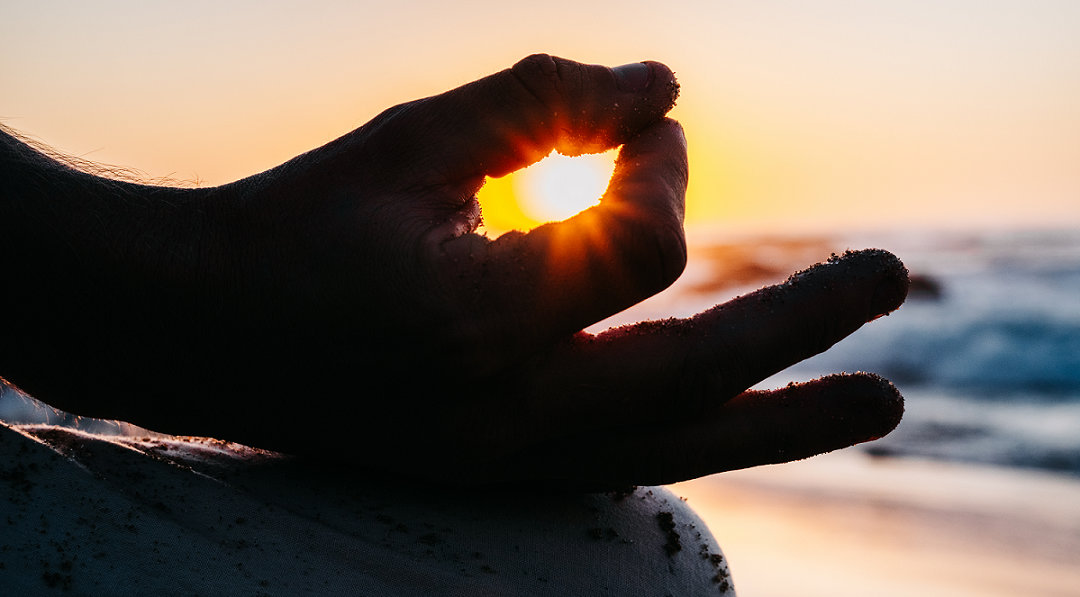 I have just bought, three of the most glorious, heavenly, most stunningly beautiful pieces of music I have ever heard. Christopher, you are a truly gifted man.
~ Jeff Horrocks

Your compositions are exactly what I was seeking.  I very much appreciate your attention to quality in every aspect of the pieces, so thank you for creating these works. 
~ J. Maslowski



There's a problem with your music - it is so incredibly beautiful that after listening to the samples for the better part of an hour . . . each one is so hauntingly beautiful I still cannot decide which ones to use...Thank you. . . Thank you . . . Thank you.  You are so awesomely gifted!
~ Dr Laura Stiglich


This music is just fantastic! What a delight to find you online. I know my clients will find their hypnotherapy and meditation sessions even more beneficial with this soothing rich timbre of sounds to relax to. It's just beautiful. Thank you. I feel blessed to have been directed to your site, and I most certainly look forward to further purchases, in the near future.

~ Cathy McCarney DCBT DCH MAEPH


I have been looking for the perfect music... When I heard your amazing tracks, I KNEW they were the perfect fit. So beautiful and Spirit inspired.

~ Dena. D.


NEW ADDICTION!!!! Your music!!!
I am listening to your Om recording with theta and I slip into my "calm spot" so easily.
~ Heather



I was delighted to discover your site while researching royalty free meditation music. As an pioneer and expert in the field of ancient healing and transformational music, I was searching the net to discover other professionals who work in a similar field. Don't think I need to tell you, what the majority of results are in this field. Your music shined as a pearl of quality in the sea of mediocrity.
~ Eliana Gilad


Hi, i found your music to be perfect for my meditations.. its absolutely beautiful and now that i'm pregnant i plan to meditate regularly to your melodious compositions. Thank you so much! 
~ Rubiana



Have a listen to this beautiful heart chakra music...


Divine Love
by Christopher Lloyd Clarke
YOUR MUSIC INSPIRES, ENCOURAGES AND TOUCHES MY SPIRIT. THANK YOU!!!! 
~ Marilynn Brack


Thank you for revealing the music of the mystic realms. Your harmonic vibrations move through us in a way that allows us to reach the depths of our hearts and minds. You must be hearing the harmonics on high. The message is in the music. The Golden ratio is here and it is coming at the most perfect time.
~ Denbrath


WOW! So peaceful, uplifting, calming, and different...initially i was looking for music to listen to whilst I create artworks but I can also see they will assist inner healing for my neuropathy...thank you Christopher. AND I can see I will need more CD's of your music as it all so great and all so different to other music. THANK YOU!!! 
~ Jennie


You have the most amazing music for all my spiritual work! I float easily on the waves of sound to easily greet the Divinity within. Thanks so much for providing the world with such a incredible gift. Also, your soul has such integrity and beauty which naturally joins in harmonic resonance with your music, your work and your business. Love Eternal....
~ Jackie


Thank you for you kindness & generosity. May you be blessed tenfold for you're loving & caring ways; for your integrity and the happiness you bring unto all of us. You are living proof that good does still exist in this world. My utmost gratitude and everlasting peace & joy to you. 
~Fiona


Heaven and Earth makes me cry, l feel like being reconected to the creator. It binds my soul & mind and drives back to the Lord. l m blessed to have this site. God bless you.
~ Tawanda


I listened to the Divine Love meditation and came out of in tears. I was truly overwhelmed with the loving feelings I experienced during this meditation. I actually visualized my heart opening and love pouring in it. What an absolutely wonderful feeling. Thank you so much for this gift! 
~ Monica


You have created the most fabulous, extraordinary, beautiful, inspiring music that I have ever heard. I will be purchasing some of your tracks in the near future. Nothing but the best for me. 
~ Jeff Martyn


Christopher's music really transports you to the highest possible levels. Really beautiful, inspiring, and relaxing music.
~ Journey Angels


Your work is amazing. I've sent many to your site and will continue to do so. I came across your site last year after I suffered a heart attack. I'm only 42 years old, so it was even harder for me to handle mentally than physically. Your music/meditation is truly helped me in so many ways. I talk about it all of the time. In fact, my Mother has downloaded some of your stuff as she battles with cancer. 
~ Tony


Your music is ever inspirational. I have now downloaded most tracks and CDs and use them constantly to connect and also to stay in touch with 'Home'. Thank you seems such a small word ... but its means so much to me. 
~ Sally Ann


I love this music for meditation and have already found a big difference in how it affects me in comparison to much of the other music I've been using. Thank you! 
~ Stephen


I am truly grateful to you Christopher...your music soothes my heart and soul like no other. I have a lot of your music on my ipod and have it playing all night as I sleep and quite often during the day....I play it at work and it truly helps my stay level and calm in not so level or calm situations. I have passed on your info to may friends, I always look forward to your new releases. Many blessings to you.

~ Mary Beneteau


I recently discovered your music on your guided meditation site, and wow! The first track I bought was constellation and within 20 minutes I had sunk into a deep meditative state, like I was falling through the floor! Just what I was looking for to develop myself :) Beautiful, your delta wave meditations are out of this world xx
~ Leanne Warren


What a wonderful meditation experience. The best I have experienced by far. This was wonderful.
~ Denise


The first time I listened to (Heaven and Earth), after 10 minutes, I burst into tears.  I didn't even realize I had things to be released, but I sure felt better! The second time I listened to it, I felt my angels working on me. I literally felt hands on me, moving through my energy field, and helping me heal a situation I was asking for help with. This is a WONDERFUL piece of music. You are truly tapped in to the divine. If I had to describe the effects of this music, I would say, Heaven and Earth allow me to relax completely, to let go of past pain easily and effortlessly, to connect more profoundly with the divine presence in my life, and to be a more perfect channel for that presence.

~ Phoenix


I just wanted to let you know how powerful the music for meditation was. I am in Recovery and play meditation music at an 11th step meditation meeting. I can not express in words the effect this music had. Every one was hmmm stunned (in a Great way) at how deep and powerful the music was!! I have never seen this deep of an effect in all the meetings I have played brainwave music for and I have played a Lot!! So Thank You!!
~ Bill


Wow... that took me by surprise...It touched me sooo deeply...I wept throughout off and on...I felt something breaking up in my heart and being swept away...and then just peace...a kind of peace rarely felt...It was all so spontaneous and out of my control...Wow...

~ Joy


It's enchanting and relaxing, I wonder if this music is from heaven. I really don't have an explanation on what I felt the first time I heard the music. It was a great feeling I never had felt before ! I have panic and anxiety disorder, since listening to your music, have not felt to take my medicines. God Bless ! 
~ Fernando


(Regarding Seven Sacred Centers). I highly recommend this album as it will fill you with love and compassion. It has become a part of my early morning ritual to listen to all the tracks while meditating. I look forward to each day with much more enthusiasm, life just gets better and better. A wonderful collection and a credit to Christopher Lloyd Clarke.
~ Nola