Deep Relaxation Music Bundle
*Please note: All music on The Guided Meditation Site is for personal use only.
These seven soothing music downloads include some of our most popular and most relaxing albums ever. Go ahead and take a listen to the previews...this might just be some of the most relaxing music you've ever heard! This collection includes a great variety of soothing atmospheres that are not just for meditation enthusiasts, they are also perfect for anyone who wants to put time aside to experience mental, physical and emotional relaxation, or for people who just want to feel more peaceful during everyday life. 


Includes 7 of our most popular relaxation music downloads
valued at $83.65
Bundle Price: $34.95 (save 59%)
Delivery: Immediate MP3 Download - Worldwide
All prices are in Australian Dollars
Handy currency converter




What's included in this music value bundle...

---
Adrift
An hour of very gentle, dreamy background music for meditation, relaxation, self hypnosis and sleep. Whenever you're in the mood to relax, soften your mood and lift the atmosphere around you, Adrift is the perfect music choice.
More information...
Preview Adrift
Seven Sacred Centers
This collection of seven soothing tracks will awaken, purify and relax you from head to toe. This beautiful music can be used for meditation, but it's wonderful to listen to any time you feel the desire to relax, open your heart and clear your mind.
Click here for more information and to listen to all the previews...


Preview Seven Sacred Centers
Inner Sanctum
A profoundly relaxing musical journey that will lead you to the very core of your being. Inner Sanctum encourage your mind to let go of concentrated thinking and open up to a world of inner exploration and deep insight.
More information & previews...


Preview Tranquil Chambers
Mystic Dawn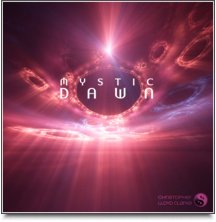 Mystic Dawn is an enchanting composition that lulls you into an effortless state of deep relaxation. With its dreamy vibe this music is comforting and nurturing, a musical embrace for the soul. It is also a powerful stress reliever. This is the kind of music you can play for hours on end and just sink into. Magic time.
More information...


Preview Mystic Dawn
Enlighten Me

This dreamy, atmospheric music has the ability to really sooth your nervous system and often leads to feelings of sleepiness and gentle dreamlike states. Change the pace of your life - switch off the TV tonight and listen to Enlighten Me at a quiet volume instead. This album is a great example of how powerful music can be when it comes to stress relief and relaxation.
More information...


Preview Enlighten Me
In Spiritus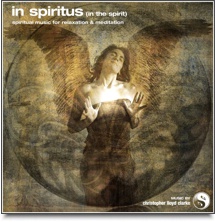 This soothing, heavenly music will open your heart and help you to bridge the gap between your earthly self and your spiritual self - it's all about connecting with the highest aspects of your being.
More information...


Preview In Spiritus
Untold Depths
This soothing, imaginative soundscape provides just enough stimulation to absorb your attention and draw you into a deeply relaxed state, but not so much stimulation that it ever becomes distracting. Untold Depths is a masterful composition that has become world renowned for its ability to sooth the mind and bring about a state of mental stillness and deep rest.
More information...


Preview Untold Depths
---
Please share this page