Deep Healing Music Bundle

*Please note: All music on The Guided Meditation Site is for personal use only.
Healing is the most natural thing in the world. It's what your body-mind wants to do all by itself. When you take time out to relax and become still, your life becomes balanced and your health returns. You feel complete again, whole. This selection of five healing music downloads will soothe your nervous system, wash away stress and brings about a sense of inner harmony that leads to healing and balance on every level – body, mind and soul. 


Includes 6 of our most popular music downloads valued
at $71.70
Bundle Price: $29.95 (save 59%)
Delivery: Immediate MP3 Download - Worldwide
All prices are in Australian Dollars
Handy currency converter




What's included in this music value bundle...

---
Adrift
An hour of very gentle, dreamy background music for meditation, relaxation, self hypnosis and sleep. Whenever you're in the mood to relax, soften your mood and lift the atmosphere around you, Adrift is the perfect music choice.
More information...


Preview Adrift
Quietude
Quietude is food for the soul. It soothes and relaxes you right down to your very core. This beautiful meditation music makes it easy to settle into a serene and content state of mind, an effortless journey into deep relaxation. It also encourages "bio-rhythmic relaxation" by gently reducing your heart rate and breathing rate. You may even feel a sense of euphoria as your nervous system relaxes and your body increases its production of endorphins. 
More information...


Preview Quietude
Celestial Light
Like a shower of cleansing light this music will purify you, calm you and inspire you all at once. This beautiful music is soothing, but it also has an aliveness to it . . . a subtle energy that is both hypnotic and refreshing.
More information...


Preview Celestial Light
Heaven and Earth
Heaven and Earth is like a massage for the mind. This enveloping music will take you on a journey deep within yourself – releasing stress, soothing your nervous system and balancing your emotions.
More information...


Preview Heaven and Earth
Letting Go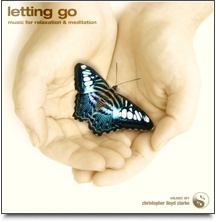 In Letting Go, serene choir sounds float gently through the air. This simple, heartwarming music moves very slowly and gently, and never strays too far from its main theme. So restful. So calming. This beautiful music is like a gentle massage for your mind, washing away every last drop of noise and tension until you sink into a state of blissful sleep.
More information...

Preview Letting Go
Seven Sacred Centers
This collection of seven soothing tracks will awaken, purify and enliven the energy centers of your body. This beautiful music was composed for chakra meditations, but of course you can listen to it any time you feel the desire to relax, open your heart and clear your mind.
Click here for more information and to listen to the previews...


Preview Track 4 - Divine Love
---