Stepping Back from Things
This brief meditation will help you to open up some "inner space" and experience your life from a more peaceful perspective. If your mind feels a little crowded sometimes, then Stepping Back From Things will really help you to loosen up, release tension and go with the flow.
More information...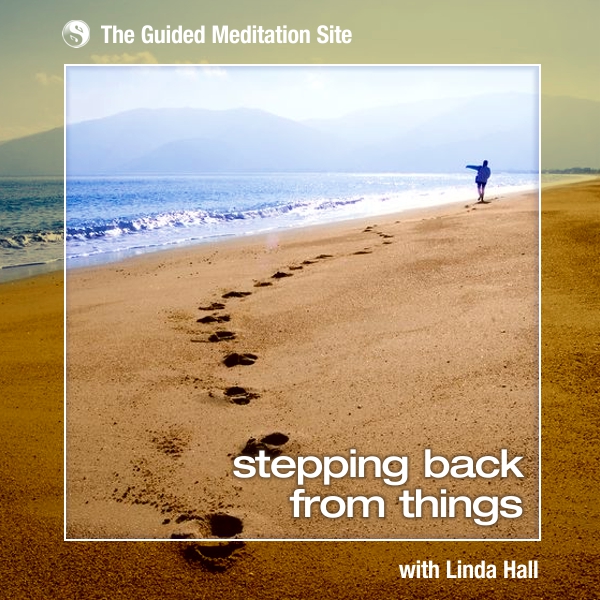 Duration: 9 minutes
Author:
Linda Hall
Delivery: Immediate MP3 Download - Worldwide
Price: $4.95
All prices are in Australian Dollars
Handy currency converter
Please note: This Guided Meditation is for personal use only.
A few words about this short Guided Meditation
Stepping back from things means withdrawing your attachments to the events and circumstances in your life. It's a mental/emotional process that allows you to see the bigger picture, rather than getting caught up in the little things.

This meditation will guide you with simple suggestions and visualizations to experience a more spacious, peaceful perspective on your day to day moments. It's short enough to use at any time of the day, but long enough to have a significant effect on your mental and emotional state. Great for those times when you need a little rescue from the intensity of life.