Meditations For Life 1
Enjoy over an hour of relaxing meditations connecting you to the natural resources around you and within you. Linda's soothing voice, supported by gentle background music, guides you to deep levels of grounding, tranquility and inner peace.
More information...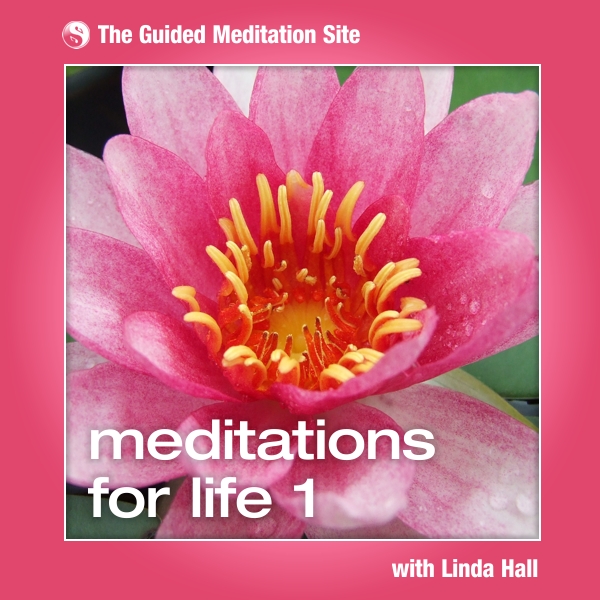 Duration: 3 Tracks - 66 minutes
Author:
Linda Hall
Delivery: Immediate MP3 Download - Worldwide
Price: $12.95
All prices are in Australian Dollars
Handy currency converter
Please note: This Guided Meditation is for personal use only.
A few words about this Guided Meditation
This popular download has helped people with all needs and levels of health, to relax and feel better within themselves. Whether you are looking for support during illness or just wanting to manage your stress levels better, Meditations for Life has something special to offer you.
Three wonderful meditations take you on a journey that connects you to the natural world around you and reveals the hidden resources within you. Set to soothing, hypnotic music, the overall tone is at once uplifting and optimistic as well as grounding and reassuring.

Track 1 – Connecting to the Present Moment (25.02 min)
Track 2 – Connecting to Ground (19.56 min)
Track 3 – Connecting with the Whole (22.04 min)


Comments & Reviews
"Linda's CD has played a huge part in my healing from cancer. Her voice is so soothing and the meditations so instantly calming. Each time I listen it transports me to that safe place that Linda calls 'home' deep inside my core. During my healing journey I have listened to many other meditation CDs but I always come back to Linda's."
Tanya Alexander, Health Journalist

"Meditations for Life 1, Relaxation and Awareness CD does just that. As my thoughts slowed down I felt safe and secure, and, with Linda's help, I found I could release the physical tensions within me."
Delcia McNeil, Author of 'Bodywork Therapies for Women'.