Deep Inner Stillness
Deep Inner Stillness is a guided imagery meditation that will gently guide you to a place of tranquility and complete mental stillness. The primary aim of this guided journey is to help you achieve the kind of deep inner peace that most people are unable to reach without formal training in meditation (or a month long holiday on a tropical island!)


This guided meditation download has been created to help you de-stress, relax, and achieve a state of blissful, meditative stillness. During this meditation, you will be gently guided through a series of effortless visualizations that lead you to a tropical island where you rest in a pool of pure, still water.
More information...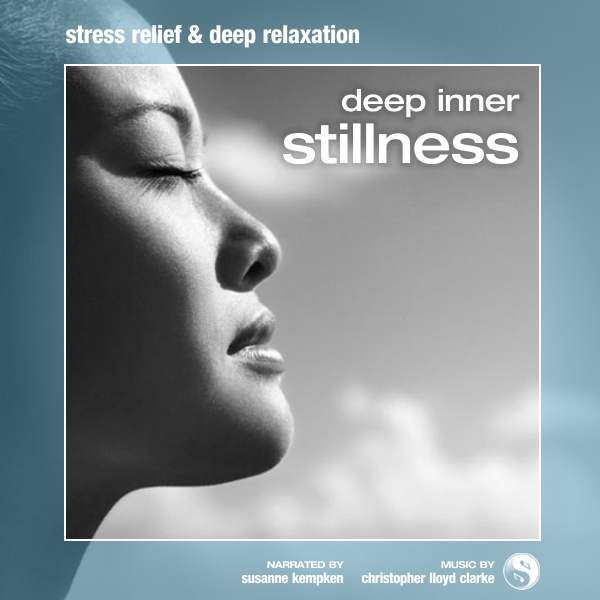 Duration: 35 minutes
Narrator:
Susanne Kempken
Delivery: Immediate MP3 Download - Worldwide
Price: $9.95
All prices are in Australian Dollars
Handy currency converter
Please note: This Guided Meditation is for personal use only.
A few words about this Guided Meditation
The meditation starts with a general body relaxation, to prepare you for the deeper relaxation to come.
While you listen to relaxing meditation music, you will be gently guided through a series of visualizations. You will journey towards a tropical island and deep into an ancient forest. In the heart of the meditation, you will find solace in a pond of absolute stillness.
While resting in this pond, you will have the opportunity to experience some silent time. For around 8 minutes, the music and spoken word guidance pauses, and all you will hear is the sound of ocean waves in the distance. In this deepest part of the meditation, stress simply melts away as your whole body and mind become deeply relaxed.
This guided meditation is particularly good at giving you a deep sense of calming relief on an emotional level. So if you have been experiencing any feelings of stress, frustration, feelings of tiredness, irritation, depression, anxiety, negativity or disconnectedness from others, then this guided meditation will restore you to a state of balance, peace and open heartedness.
But you don't need to be feeling "out of sorts" to enjoy the benefits of this meditation! This meditation will enhance your life, not just mend it. It will clear away your mental clutter and restore you to a state of inner peace.
When used regularly, Deep Inner Stillness will dramatically change your outlook on life. Imagine how different your life would be if you were relaxed and calm all the time? It's really quite easy to accomplish. This guided meditation will take you there.


EXPERIENCE the Stillness
Deep Inner Stillness is more than just a guided imagery meditation for stress relief. It is a "total immersion experience" in which music and nature sounds are combined with the guided visualizations to completely engage your mind and senses.

Here's how...

Original music was composed for this guided meditation. This beautiful music not only soothes your mind, it is also synchronized with the guided visualization so that it subtly emphasizes many of the key moments that take place during your journey.
You will also hear many nature sounds during this guided meditation. As your meditation journey unfolds, these nature sounds gradually vary to reflect your imagined environment. What you visualize, you will also hear, making Deep Inner Stillness a "total immersion experience" that really draws you in to the experience of your visualizations.

We've taken great care to ensure that this guided meditation is as engaging and as deeply relaxing as possible.

We want you to experience deep inner stillness!


Deep Inner  Stillness
A Guided Imagery Meditation Video
Comments and Reviews
"So clever and so relaxing...this is probably the best guided meditation I've ever heard."
Tara Wallace
"I have been listening to this for about 3 weeks now and I'm just not the same person I was. I can't believe how stressed I was, but I'm not nearly as much any more. Thank you!"
Sean Grey
"I just wanted to let you know how much I love Deep Inner Stillness. The way you used the music and the waves is really wonderful too. I've even managed to get my kids into it (and they make it through to the end almost every time). It's soooo relaxing.
Jennifer Wild