Royalty Free Music for Hypnosis
If you'd like to listen to some great examples of royalty free music for hypnosis please follow this link to www.EnlightenedAudio.com and get ready to relax!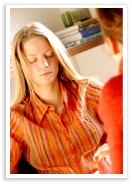 Occasionally I'm asked, "What is the difference between royalty free music for hypnosis and royalty free meditation music?" Perhaps you might have pondered this very question yourself.
Both styles of music have the same ultimate purpose – to help guide the listener into a state of deep relaxation and to open their mind to positive suggestions. In my experience, there is no clear line that differentiates between free meditation and hypnosis music, however I have noticed that there are differences in the preferences of various practitioners. These differences seem to vary according to their area of expertise, and according to the way in which they intend to use the music.
Here is just one (very broad) example.
A spiritual guidance counsellor who is creating a guided meditation for "opening the heart to love" (for example) is perhaps more likely to favour royalty free music that is emotional – maybe a track that contains beautiful choirs and light bell sounds.
In contrast, a hypnotherapist who is looking for traditional royalty free music for hypnosis may favour music that is less emotional. If the goal is not to inspire, but to entrance the listener, then music that is less melodic may be preferred. Perhaps music that consists of a soothing wash of drones and might be used, as opposed to a track that contains flutes or bells (some of the sounds that are sometimes associated with "new age" music).
There really are no rules when it comes to selecting music for meditation or hypnosis. Every hypnosis recording is different. Every guided meditation recording is unique. To blur the lines even more, it's worth remembering that many meditation teachers are also qualified hypnotherapists, and many hypnotherapists/psychologists also teach meditation!
If you visit Enlightened Audio (formerly www.RoyaltyFreeMeditationMusic.com) you'll find separate music categories for meditation and hypnosis music, but the line that distinguishes those categories is always going to be a bit subjective.
Whatever the case, all their exquisite royalty free music for hypnosis has been composed with the principles of psychoacoustics in mind. An understanding of psychoacoustics allows them to create music that really meets the needs of hypnotherapists.
Their royalty free music will suit the needs of anyone who wishes to create a recording that requires the listener to enter a deep state of relaxation. So many different types of therapists and healers have utilized their royalty free music. Here are just a few of their modalities...
Life coaches, reiki healers, psychologists, flower essence practitioners, crystal healers, sound healers, meditation coaches, NLP practitioners, spiritual counsellors, personal development consultants, herbalists, acupuncturists, aromatherapists, breathworkers, homeopaths, masseurs...and of course, hypnotherapists.


Please note that all music on The Guided Meditation Site is for personal use only. Many of our music productions are available with a license that allows you to legally use them in your own recordings at: Enlightened Audio.com

Helpful Links
Browse royalty free music for hypnosis

What is psychoacoustics all about?

Check out www.RoyaltyFreeHypnosisMusic.com for more hypnosis music

Return to The Guided Meditation Homepage