Meditation Audio Directory

Looking for meditation audio CD's and mp3 downloads? On this page you will find links to an ever expanding range of guided meditation CDs, guided meditation downloads, relaxation audio, and guided visualization recordings from our friends around the world. The Guided Meditation Site is proud to support the work of many independent artists, meditation teachers, relaxation therapists and holistic healers. So if you can't find what you're looking for in our guided meditation audio store, please be sure to explore some of these fantastic resources.



Explore guided meditations here
Click on the links below for more information about each guided meditation.

The Golden Thread
By Melissa Field
This audio will help you visualize a golden thread coming down from the sky and weaving throughout your entire body. As you weave the thread through your body and down into the earth you will feel relaxed, uplifted, supported and loved.



Beginner Anchor Point Meditation
By Stacy Hall
This 20 minute meditation is for those newer to meditation. Designed to turn your attention inward, by having a one-pointed focus on the breath. Observing the breath during a meditation practice will help you to observe the constant chaos and inner chatter of the mind, without getting caught up in it. Once you are familiar with this meditation, you will be able to use it on your own anytime.



Childhood Dreams
By Neisha Meditations
Childhood Dreams is compiled to take you back into a dream like world when wild flower meadows were in abundance and rivers supported wild life to the full. The accompanying music is light and soothing with sounds of nature together with Angelic choral and mystic bell sounds.



Meditacion Para El Primer Chakra Muladhara - El Poder del Ahora
By Maria Logan
Primer Chakra Muladhara - El Poder del Ahora Relacionado con la estabilidad material, física y emocional, la conciencia de que el presente es lo único que nos pertenece y que nuestra existencia tiene un propósito que da sentido a todo lo que nos ocurre y a la gente que encontramos.


Angel Staircase 2: Meditations For Healing
By Michelle Newton
The second album in the exquisite Angel Staircase series of guided meditations composed and narrated by Michelle Newton of AOK Angels. Each meditation is accompanied by heavenly Angelic music which ensures pure relaxation and soothes the soul. Ascend the Angel Staircase with your Guardian Angel and arrive at the Archangelic Healing Temple to receive deep healing on all levels.



Bluebell Wood
By Neisha Meditations
Full of enchantment the sun light filtering through the trees gently caressed by the breeze gives the impression that the leaves are trying to bring that Angelic message into your thought pattern, a short rest in the wood reveals a vision for you, bringing with it peace and tranquillity.


Nonduality Meditation
By Mike Jenkins
Encounter the empty space that you are and notice that your true identity is this moment, as it is - always at rest, always at peace and and always here.


Creative Visualizations: Four Guided Visualizations For Experiencing Abundance), by Sophia Ojha Ensslin
One can manifest what one visualizes. And in order to know what we truly want to visualize, we need to connect with our inner self, the source within. Through the visualizations on this CD, you will connect with your inner-self, receive guidance from your future-self, get messages from your spiritual mentor and visualize your dreams as having become real in the physical.


Śāntimarga - Path to Peace
By Annemaree Rowley
Explore how to: capture the moment and live more fully in the present; expand the heart to foster compassion and generosity; quiet the mind to become more aware and tranquil and soothe the body to walk in this world with greater ease and self-confidence. Designed to release anxiety, stress and strain; to instill peace and initiate slumber!


Forest Dreams
By Daniele Spadavecchia
Relax, meditate and practice yoga with gentle melodies, sounds of nature and brainwave entrainment. Disconnect from city noises, highways, pollution, confined spaces and lack of calm and concentration. Improve or start a daily practice to find your center and true heart.



Meditate Against Monsanto
By Danielle Dove
Recorded in my healing space during the March Against Monsanto, it is a beautiful inspiring and powerful meditation that guides you through visualization exercises to help bring about a beautiful organic GMO-FREE world. Drift peacefully into a guided meditation with Danielle Dove. Meditation exclusively available through our fundraiser website for Danielle Dove's Happy Soul School.


Celebrating Life
By David Candy
This beautiful Intuitive Guided Meditation journeys deep within to connect with inspiration and empowerment, putting you in touch with that part of you that celebrates your life. A beautiful meditation for everyday inspiration!



Business/Career Success Journey
By Krysta Gibson
You are guided to the library of symbols where you meet and commune with two symbols who have information for you about your work. Be given ideas and inspiration that can help you move in the direction of your dreams. Whether you are an entrepreneur or employed by someone else, the Business/Career Success Journey can be used many times to help you succeed.



Journey to the Realm of the Masters
By Krysta Gibson
Allow yourself to be gently guided to a grand temple where you will meet and converse with a Master. You can ask questions of this Master and receive guidance and responses. Enjoy being with a group of masters who give you healing energy using the power of Aum.



Guided Meditations
By Glenda Cedarleaf
Glenda's audios promote relaxation and healing. They each include several tracks. Titles include: Your Healing Journey, Healing Surgery, Guided Imagery for Letting Go, Harnessing the Power of Intention, Healing Imagery for Living Well with Lyme Disease, Transforming Pain and Discomfort and many more.



Essential Meditations Volume One: Grounding for ease and wellbeing.
By Erika Ginnis
Beautiful and calming 20 minute guided meditation instruction on the technique of grounding and connecting with the earth; accompanied by soothing music, in MP3 format; presented by the author of Essential Mysteries: A User's Guide for the 21st Century Mystic.



Self-Help for Inner Peace, Happiness & Self-Esteem
By Barb Aasen
Barb offers a wonderful range of meditations, with titles like "Deep Relaxation and Anchoring Confidence", "Improving Self-Esteem: A Hypnotic Meditation For Changing Negative Messages" and "The Power of the Universe is Within You". Each meditation was written by Barb Aasen, recorded in her own voice and professionally mixed.



Chakra Healing, Past Life Regression, Manifesting Abundance & More
By Aimee Shea
These guided meditations are healing experiences set to the high vibrational music of AngelEarth. Each guided meditation is meant to be used as part of a healing program. The guided meditations can be done once for a therapeutic experience or daily for 40 days for a deep meditative clearing, balancing and regenerating experience.



Childhood Dreams
By Neil Rogers
Childhood Dreams is compiled to take you back into a dream like world when wild flower meadows were in abundance and rivers supported wild life to the full. The accompanying music is light and soothing with sounds of nature together with Angelic choral and mystic bell sounds.



Law Of Attraction Guided Meditation
By Johanna Payge
This 13 minute deeply relaxing guided meditation takes you on a journey into the Universe and through the deep feeling of thankfulness you experience it activates the Law Of Attraction in your life. Just wait for the results to manifest!



Blissful Life Sessions
By Charlotte Whitelock
The Blissful Life Sessions are a collection of Guided Meditations to help you transform and heal in many areas of your life. They cover everything from stress relief, weight loss, prosperity, confidence and inner child healing. They will leave you feeling healthier, happier, inspired and deeply refreshed.


The Earth Meditation
By Neale Svenson
This CD features 9 tracks of meditations, visualisations and talks. Neale shares with you his wisdom of how Energy Systems work to promote health. Total run time of 60 minutes.


The Earth Meditation
By ArcturianStar on behalf of CosmicYou
A very powerful Meditation & Blueprint Creation for Earth's Highest Perfection. Uniting people, heart mind & spirit, to protect & heal planet earth & all life upon her. Feel free to use this free audio in groups or solo.



Journey into Meditation: Guided Meditations for Relaxation, Insight and Renewal
By Lisa Guyman
Lisa Guyman and James Ripley provide a dazzling framework for creating a GUIDED MEDITATION PRACTICE allowing you to successfully integrate meditation into your life. Inspiring words, practical tips, journaling, Awakened Mind™ and binaural beat technology make this a comprehensive meditation CD. Includes 11 tracks! 78 minutes! Two 30-minute guided meditations!


Uplifting Guided Relaxation
By Beth Freschi
This positive, refreshing relaxation session titled, "Uplifting Guided Relaxation" works particularly well as a daytime relaxation break when you need to re-energize. It's time to relax, refresh, and renew! Beth Freschi's soothing voice will guide you through four relaxation techniques to calm and uplift your mind, body and spirit.



Mindfulness Meditation and Stress Reduction for Beginners:
The Garden of NOW
By Derek Turesky
The Garden of NOW is a revolutionary new training tool designed to help you start tapping into the many benefits associated with practicing mindfulness meditation! The CD includes a collection of several guided mindfulness meditation exercises, which are intended for a wide range of skill levels.


The Golden Sand- Sleep
By Eileen Burns
A guided journey to a strong hammock on a tropical beach with the soothing soft scottish voice of Stress-Coach, Eileen Burns. Eileen has been teaching meditation and relaxation therapy for over 10 yrs, practising and studying meditation and guided visualisation for over 17 yrs.



Relaxing Chi Experience
By Lee Fairweather
This is a powerful guided Chi meditation By Tai Chi Master and healing therapist, Tai Chi Lee. Chi (chee) is the life force that flows through us and when out of balance our body, mind and emotions give us direct feedback - if we listen! This session will relax and release any blockages in your vibration ON ANY LEVEL and give you the energy to move forward and create positive change.



Inner Light Connections - Guided Meditations
By Jackie Haverty
All the superb guided meditation MP3s at Inner Light Connection combine Jackie Haverty's soothing voice and transformative words with spontaneously composed, celestial music by Paul Armitage. Together, they weave a tapestry of transcendence where words and music become One. All MP3s were produced from Higher Guidance with amazing results for the listener.


Building the Bridge to Allowing More Confidence Into Your Life
By Jennifer Giacoppo
During this meditation you will experience a virtual reality. The purpose of this guided meditation is not only for relaxation, but to blend your imagination into your current reality. Use for a minimum of 30days or as desired. It is designed to shift your current thought patterns.


Micropscopic Orbit Meditation
By Earth Balance Tai Chi
This meditation is a Taoist energy practice to cleanse and purify the internal body using the major meridian channels in the body. By opening energy points along these channels we can clear blockages and remove stagnation allowing free flow of Chi in a circuit around the body. We learn to cultivate, refine and store Chi to aid our health, happiness and longevity.



Guided Meditation for Attracting Your Soul Mate
By Lauren Ostrowski Fenton
This is a ten minute guided meditation to help you attract a soul mate. The meditation guides you into a relaxed state, focuses upon self awareness, self empowerment, and powerful affirmations which cultivate an environment for meeting a partner and having a healthy balanced relationship.


Angel Staircase:
Meditations for entering the Angelic Realm
By Michelle Newton
An exquisite series of guided meditations composed and narrated by Michelle Newton of AOK Angels. Journey to the Angelic realm to receive healing, love, guidance and many Angel Blessings. An Angelically inspired and orchestrated series that you will always treasure.



Guided Qigong Meditation Home Study Kits
By Thomas Calabris
Inner Vitality Qigong provides home study courses in Qigong meditations. Each home study kit includes a detailed instruction manual and a guided Qigong audio meditation (electronic and hard copies available).



How To Be Happy
By Dr. Purushothaman Kollam
By listening to this Audio, we will definitely go to a Relaxed state of the Mind, resulting in a Radical Positive Change at the Subtle level of our Consciousness, enabling us to Experience and Enjoy Relaxation, Serenity, Peace, Harmony, Wellbeing and a Flow Experience of Everlasting Happiness in our Life.



AllStar Meditations
By Ali Allen
This meditation helps you experience how everything in the Universe is connected, and how energy vibrates on this web. You will experience sending out and receiving love during this meditation.



Quick Start to Mindfulness Meditation - Volume 1
By Charles Francis
Learn how to meditate in just 1 hour with clear and simple instructions, and realize true happiness and inner peace. You'll learn the basics of the mindfulness meditation practice through first-hand experience with a typical meditation session. You'll find out how to take your practice to another level.


Taoist Inner Smile Meditation
By Nicola Jones
The Taoist Inner Smile is a meditation to cleanse and purify the physical, emotional and psychological body by cultivating Qi and drawing smiling energy internally.



Spirit Guides
By Victoria Young
Guided Meditations to help you meet and work with your Spirit Guides. Created to accompany the book Spirit Guides (2nd Edition) available on Amazon.


Finding Wisdom from Within
By Srimati, The Inner Wisdom Coach
Stops the racket in your head and drops you deep within your own inner wisdom. Find brilliant intuitive answers, solutions and direction in your life, love and business. Easy, relaxing and suitable for experienced meditators and novices alike. Specially created and fully guided by Srimati, the Inner Wisdom Coach.


Angel Meditations
By Suzanne Eltink
Simplify your life, Feel connected, Live Mindfully, Spoil yourself. Learn techniques that help you on your journey of self-discovery. Follow a daily meditation plan to find happiness, inner wisdom and peace of mind. Connect with your true self, visualize and realize your dreams and passions.



Easy Heart Meditation
By Curtis Simpson
Touch your heart with your breath. Open up and receive. Learn Heart Rhythm Meditation and connect your heart and mind.


Guided Healing Meditation
By Edward Alexander
For relaxation, positive state of mind & achieving goals. Get yourself relaxed and feeling good, healed, cleansed, enter a positive mind set, achieve goals you have, and get rid of stress and worries. Program yourself towards happiness, confidence, peaceful mind, positive state of mind and success & abundance.



Do Your Egg
By Intuitive Artist Shae Vere
DO YOUR EGG is an incubation meditation series designed to help us step by step with our blockages and old issues. Taking us through our issues, Theta and Alpha sound waves help us to release these old energies and strengthen our healthy new connections. Clear, Connect, Charge and Align. These techniques assist with making these connections.



Top Guided Meditations
By Doug Hoseck
Doug has created a great variety of guided meditations & meditation music. All of it is available for free. All tracks have powerful isochronic tones to maximize your experience.



Earth Temple
By Paul Landry
A channeled guided meditation in two parts. 1. Perceiving and connecting to the energies of the flowers and the devas as we wander through woodlands. 2. Entering the Sacred Grove and connecting with the Green Man-the King of the nature kingdom. Includes a background of New Age Music.




Picture Peace UK Show
With Wendy Beresford
Catch up or listen live every month and join in with a FREE guided meditation. AND, get free tips and tools from the scientific and holistic world that you can apply to your life straight away.




Crystal Chakra Meditation
By Tracy Kelly
A beautiful guided meditation focusing on the seven chakra points of the body, a forest walk, entering a cascading waterfall and finding your very own crystal to use for your healing and meditation work.



The Master's Healing Temple I
By Yana Freeman
The Master's Healing Temple I, a very real place for healing. The Master Healer's await your arrival! Each journey offers you the opportunity to heal unresolved issues, the inner child, past lives or whatever is needed for that specific time. The journey once taken, is never the same twice, as you progress through issues layer by layer.



Feel Relaxed Now
By John Wilson
This guided relaxation, accompanied by gentle meditative music with a subtle melody, is designed to relax your body, soothe and quiet your mind and enable you to experience a state of calmness. Also included is a separate short Introduction, with suggestions to enhance your relaxation time.



6 CD Guided Meditation Set for Arthritis Pain Relief
By Barbara Allan
These guided meditation audio productions help heal arthritis by healing the core issues underlying arthritis, such as fear, anger, physical pain, resentment and bitterness.



Relaxation For Anxiety
By Tom Diffenderfer
During the last seven years, over 1,000 patients along with website visitors from around the world have learned how to reach a deep state of calm by listening to Tom Diffenderfer's unique mix of guided relaxations, original music and sounds of nature.


Mindful Meditations
By Brad Austen
Brad Austen specializes in guided meditation for spiritual growth, relaxation and healing. Whether you want to learn to relax or unwind after a stressful day, or learn about how to psychically protect or ground oneself, these are just a few of the guided meditations Brad has to offer.


Gratitude Meditation
By Sarah McLean
With her soothing voice and her insightful instruction, expert meditation instructor Sarah McLean guides the listener into a deep state of appreciation for his or her life. Sarah is the founder of Sedona Meditation Training Company.



Goodbye Worries
By Roberta Shapiro
A hypnosis/meditation CD which helps still the mind and promote a tranquil state anytime, anywhere. The hypnosis embeds suggestions to let go of worry; the meditation components trains the mind to calm itself in any situation.



Relaxing & Reconnecting
By Sarla Mills
This original stress management and relaxation CD will guide you by using your breath and powerful imagination, through a simple stress releasing progressive relaxation to reconnecting with the calm, tranquil and peaceful part of you.



Stop Smoking Now
By Neuro Hypnotic Science
Why do three out of every four people who try to quit smoking fail? Here's a hint: it's not because they didn't try!


Time for you/Universal travel/Sand between your toes
By Peter Gunion
These 3 guided meditation's are 21 to 25 minutes in length. The word's are from the heart. Unless your heart is a stone, these word's will reach your heart, and help you feel better within your self.



Blossom: A Guided Meditation for Flower Essence Healing
By Catherine Iagnemma
This soothing meditation audio, recorded by a voice-over artist & flower essence practitioner, is a wonderfully relaxing way to deepen your relationship with flower essences and is suitable for those who are currently taking essences as well as those new to meditation or vibrational healing.


Vibrant Health: Awaken your Inner Healer
By Karin Leonard
Bathe in luminous life force for vitality health and wellbeing, while you enjoy luxurious levels of comfort and deep relaxation. Awaken the natural healing and immune boosting potential present in every cell of your body, with master hypnotherapist Karin H. Leonard.



Baby Zen Guided Pregnancy Meditation
By Mariana Convery
A soothing guided meditation audio production that is designed especially for pregnancy. Baby Zen Pregnancy Meditation is designed to nuture the mind, body and spirit during pregnancy through guided meditation, music therapy and deep breathing techniques.


Crystal Chakra Journeys
By Nicki Parkin-Jones
Seven guided meditations working with the subtle vibrations of the base chakra to the crown chakra, designed to take you to different dimensions of relaxation. Ground your energy with the Oak Tree meditation or dance and connect to the child within with the Magic Meadow meditation. Meditation made simple.

Meet Your Guardian Angel
By Sandra Mcgill
This CD will relax you and guide you to meet your guardian angel and ask their name. You will have your own wings initiated and go flying with your angel. You may use this CD over and over to seek help for your personal questions.



If you have a guided meditation audio recording that you'd like to share with the world, we are happy to display it on this webpage for you.
Click here for more information.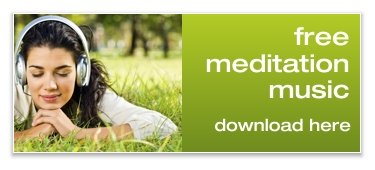 Even more meditation audio is available here

You can dowload a free guided meditation here

Check out our complete range of guided meditations