The Blissful Mind Meditation
A Free Online Guided Meditation
If you are searching for a free online guided meditation, then you've just stumbled upon a fantastic resource. By the time you are finished with this page, you'll be downloading a free guided meditation and plenty of free meditation music as well.
Let me introduce you to your free guided meditation...the "Blissful Mind Meditation". This guided meditation is powerful, profoundly relaxing and easy to follow, and it's yours to download, keep and share.
The Blissful Mind Meditation includes a soothing soundtrack of meditation music and relaxing nature sounds. Just relax and listen while your guide takes you to a blissful place of deep meditation.

This is such an enjoyable guided meditation. It will relax you, uplift you, inspire you and fill you with positive, blissful feelings. This is a guided meditation that I recommend to both experienced meditators, and also to people who have never experienced a guided meditation before.
You might think that beginners and advanced meditators would have different needs, and in some respects they do. But the fact is that everyone deserves a little more bliss in their day, regardless of how much experience they have with meditation. Everyone likes to feel relaxed. Everyone wants to be happy, peaceful and joyous.
Well that's what this meditation is all about!
So no matter who you are, or how much experience you have with meditation, you'll love The Blissful Mind Meditation.


Even more freebies...free meditation music!
If you are interested in meditation, then I think it's pretty safe for me to assume that you will also enjoy relaxing meditation music....especially when it's free!
When you subscribe to The Guided Meditation Site you'll have access to plenty of COMPLETELY free meditation music. The CD cover above depicts just one of our free downloads...Daydreams is a 10 minute track of soothing meditation music that will help to quiet even the most busy minds.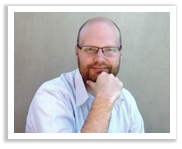 Whether you have years of experience with meditation, or whether you've never meditated before, you'll love the free downloads that are available at The Guided Meditation Site. They are sure to relax and inspire you!

Dr. Christopher Lloyd Clarke.
Music composer and founder of The Guided Meditation Site.



Get Your Free Online Meditation Downloads Here
To download your free guided meditation and your free meditation music, please enter your email address and name into the form just below. In just a few minutes you will receive a link to download them both completely free and you'll have ongoing access to our free downloads page.
Please note: We take your privacy very seriously. A few minutes after filling out this form, we'll send you an email asking that you confirm your email address. This simple step is for your protection, to make sure that no-one submitted your email address without your permission. After you confirm, you will receive a link to the subscribers-only download page, where you will be able to download your free online guided meditation and a variety of music for meditation as well.
Even More Free Online Guided Meditations
If you have already tried our free Blissful Mind Meditation and you are looking for more free online guided meditations, then you must try this...
Follow the link below and you will have instant access to a free online guided meditation. I myself have listened to it numerous times and every time I do I am struck by just how powerful and effective it is. It will leave you feeling wonderfully rested, relaxed and inspired.


What makes this guided meditation so good?
Sometimes it's hard to really define what makes one guided meditation better than another. Is it the background music? Is it the sound of the narrator's voice? Is it the way in which the guided journey unfolds? I like to think that it's the overall effect of all these elements being combined in a masterful way that makes this free guided meditation so unique.
This Secret Garden Meditation is a wonderful, high quality guided meditation that has been crafted with great skill and integrity by a company with that is renowned the world over.

After you experience this free online meditation, you will also have access to a wide range of other free guided meditations for relaxation, self development and self discovery. Using wonderful guided imagery, these easy to follow exercises for relaxation include beautifully crafted stories with nature sounds as well as soothing music. The effect of these guided relaxations will give you deep rest and recharge your whole being.


Aaah...the effortless bliss of meditation!
Meditation is an enjoyable and very healthy way to achieve inner peace, and guided meditations are, quite simply, the easiest way you could ever experience meditation. Can you think of anything more effortless and relaxing than listening to tranquil music while you are gently guided into a state of deep meditation?
You can enjoy this free online guided meditation by following this link:

FREE Secret Garden Guided Meditation.
Want to know more?
Please follow this link if you would like to know more about the positive benefits of guided meditation, and how guided meditation can be used to enhance your life in many ways, such as:

• Improving clarity in life
• Spiritual development
• Experiencing elation, freedom and expanded awareness
• Emotional and physical healing
• Enhancing creativity
• Profoundly deep relaxation
• Increasing confidence and personal empowerment
• Opening the heart and healing relationships
• Curing negativity or self defeating behaviours
• Improving performance in business or sports
• Resolving psychological difficulties


Share it!
If you enjoy these free gifts, then I'm sure you'll want to share them with your friends. It's easy. Just copy the code below into your own website, blog or newsletter.

Alternatively, if you like to use social networking sites such as Facebook, Twitter or Myspace, you can share this page by clicking on the "Share This Page" link at the bottom of your screen.



Helpful Links
Leave this free online guided meditation and view more downloads

Return to The Guided Meditation Homepage