Monthly Special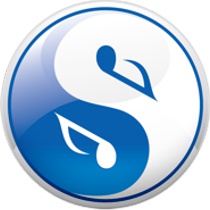 Introducing The Guided Meditation Site's monthly special. Every month we offer a deliciously relaxing music download for half price. Enjoy!


---
The Ecstasy of Being
This sublime music will take your breath away. Ethereal soundscapes bloom into choral crescendos...before receding into soft, celestial passages that envelop the mind and open the heart.

More information...


Duration: 60 minutes of continuous music
Artist: Christopher Lloyd Clarke
Delivery: Immediate MP3 Download - Worldwide
Price: $ 9.95
Monthly Special $ 4.95 until March 31
All prices are in Australian Dollars (ex GST)
Handy currency converter



---
Keep Exploring...

Music for meditation & deep relaxation
Brainwave entrainment music for an enhanced meditation experience
Sleep music - seriously relaxing sounds for nodding off
Chakra music - cleanse, purify and enliven your chakras with this inspiring music
White noise - downloads for clearing the mind
Mindfulness bells - great tools for mindfulness meditation enthusiasts
Meditation Timers
Browse guided meditations by category