Maggie Kay
The Inner Wisdom Coach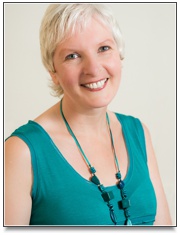 Maggie Kay, a former ordained Buddhist known as Srimati, is the founder of Maggie Kay Wisdom and Thrivecraft. Having graduated with a BA in Psychology in Glasgow, Scotland, Maggie spent her twenties in a semi-monastic community in London, training intensively to become ordained into the Western Buddhist Order. Upon her ordination, she was given the spiritual name, Srimati, meaning 'radiant mind'.
Maggie spent nine years as an Order Member, leading communities and business teams as well as teaching meditation, giving talks and providing spiritual guidance, before resigning her ordination to embrace a more universal spirituality.



Maggie then qualified as a Life Coach and established her own coaching practice. She has personally coached hundreds of individuals and organisations throughout the UK and abroad. As well as coaching clients one-to-one, she also runs courses in business, relationships, spiritual development and life coaching, and she continues to guide meditations and lead retreats.

Maggie has been a contributor and columnist for spiritual and positive living magazines including Dharma Life, Connect, Breathing Space, Common Ground and Re-Connect. She has also made numerous appearances in local and national press and radio.

Maggie now lives in a community spirited village near Totnes in Devon, UK, with her husband and son.  Totnes is the seat of the Transition movement and a hotbed of progressive thinkers and cultural creatives. She enjoys dynamic collaborations with many talented local and worldwide friends and colleagues, who share the same positive vision of human possibility and purpose.


---
Maggie's Meditations


Find Your Inner Wisdom
This meditation has been specially created to take you deep into your own inner wisdom to find answers to personal questions.
More information...


Duration: 3 Tracks - 38 minutes
Author: Maggie Kay
Delivery: Immediate MP3 Download - Worldwide
Price: $9.95
All prices are in Australian Dollars (ex GST)
Handy currency converter



---
Articles by Maggie Kay
Ten Tips for Priming an Effortless Meditation
Before you start meditating, be clear how long you will sit for and what kind of meditation practice you will do. Have a silent watch or clock within sight so you can open your eyes and peek at the time if you need to. You may notice that you soon don't need a clock. Before long you will instinctively 'feel' that the time you've allocated is up and it's time to come out of meditation.
< click here to continue... >


---
Keep Exploring