Spiritual Links
Links to websites that are dedicated to spirituality and spiritual development.

Please note that our link exchange program is now closed


Enlightenment
Enlightenment is about quieting the mind and existing in the present with what is. It is a state of pure being. You can explore the world of enlightenment with one of the world's foremost experts on the topic, Dr. Robert Puff.
The Art Of Happiness- Buddhist Art Gallery
Looking for ways to be inspired by Buddha? Find love, happiness and inspiration through our Buddhist art, Inspirational gifts and inspiring articles.
Spiritual Intuition - Journey to Enlightenment, Awareness and Inspired Life
Discover your own Spiritual Intuition, the path to comprehending your life's purpose. Find keys to being inspired, enlightened and fully awakened.
Spirituality, meditation and enlightenment
Guruspeaks.com provides info on spirituality, meditation, positive thinking, self discovery, enlightenment, fulfillness, inspiration, well being, encouragement, ayurveda, healing and yoga.
Self-Realization.com
An in-depth site with loads of great articles and software on yoga and meditation.
CosmicLotus.org
A metaphysical and holistic healing cyberministry, offering tools for healing, spiritual insight and self-mastery since 2003.

SpiritFind
A fantastic spiritual web directory.

Spiritual Media Blog
After working in Hollywood, Matt Welsh was driven to create this blog to raise awareness for emerging conscious entertainment.

Christian fox-news-mag
free christian photos and safe online shopping.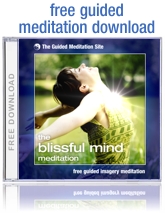 Return from spiritual links to the links mainpage

Return from spiritual links to the guided meditation homepage